​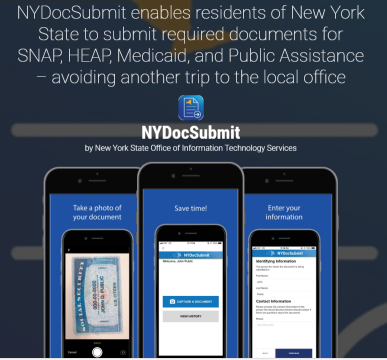 ​
Note: The NYDocSubmit app is available.
Assistance Division
607.778.1100
The Assistance Programs Division is responsible for the administration of the benefits programs. These include SNAP (formerly known as Food Stamps), Temporary Assistance, Medicaid, Home Energy Assistance Program and Welfare to Work.
The Broome County Department of Social Services 2024-2025 Employment Plan may be reviewed at the Department from 11/13/23 - 12/13/23.  Call (607) 778-2666 for an appointment.  Direct comments to the Employment Unit,  36-42 Main Street, Binghamton, NY 13905.
FOR IMMEDIATE RELEASE
"Skimming" Alert
The Broome County Department of Social Services has detected dozens of applications submitted by Broome County residents that their benefits were stolen due to Electronic Benefits Transfer (EBT) "skimming."  This illegal process involves a device (skimmer) placed on top of a store's card reading machine.  The skimmer copies card and personal identification number (PIN) information from EBT cardholders. The stolen data is then used to access an individual's EBT account and spend their Supplemental Nutrition Assistance Program (SNAP) and Temporary Assistance (TA) cash benefits.
All EBT cardholders should take these steps to protect their benefits.
Change their PIN immediately and remember to change it frequently.
Remember to protect their EBT card and PIN information.
Monitor their EBT account regularly to watch for unauthorized transactions.  
If someone believes their benefits have been stolen, please immediately report the card stolen by calling 888-328-6399, visiting www.connectEBT.com, or through the connectEBT mobile app.  For more information, please visit the website:
https://otda.ny.gov/workingfamilies/EBT-scam-alert.asp
Or contact the Broome County Case Integrity Unit at 607 778-2519.
Video: Act Fast: Protect Your EBT Benefits Against Skimming Thieves
---
SNAP
Food Stamps or SNAP (Supplemental Nutrition Assistance Program) is a federally funded program administered by the Department of Social Services for the United States Department of Agriculture. The goal of the program is to provide a higher level of nutrition to income eligible individuals and families by enhancing their ability to purchase food.  
Eligibility for the program is determined by financial criteria. Those found eligible receive an EBT (electronic benefit card) which is scanned in any of 29 local grocery stores and farmers markets in Broome County.
More information regarding SNAP.
---
Is the cash component of the Assistance Programs.  Consumers receive a cash benefit either paid to them or to a vendor to pay for specific household needs.  Household composition, resource and income levels will affect the amount of the shelter, heat, utility and other payments made for eligible families and individuals.
More information regarding Temporary Assistance.
---
Medicaid is a program that enables necessary health care coverage to eligible low income adults, children, pregnant women, elderly adults and people with disabilities in our community. The increasing numbers of elderly in the community as well as federal and state policy changes have continue to drive Medicaid caseload increases in Broome County as well as the NY State of Health Benefit Exchange.
More information regarding Medicaid.
---
Medicaid - Nursing Home/Chronic Care
Application assistance available.
No appointment required, walk-ins welcomed. 
More information regarding Medicaid for Nursing Home/Chronic Care.
---
The Broome County Social Services Home Energy Assistance Program (HEAP) is 607.778.1100. This is the Assistance Program's Contact Center number. After you dial that number you press 8 to speak to someone in the HEAP unit M-F between the hours of 8am-4pm.
The emergency after-hours hotline number is 9-1-1. The Emergency Services Operator will direct your call.
More information regarding HEAP.
---
Provides employment services including assessment, employment planning, job readiness classes, workfare, job placement, and case management for Temporary Assistance applicants and recipients.  
Employment services are offered at our Main Street office. We strive to connect all Temporary Assistance applicants and recipients with employment opportunities to help them obtain and maintain self-sufficiency.
More information regarding Employment Services.
---
---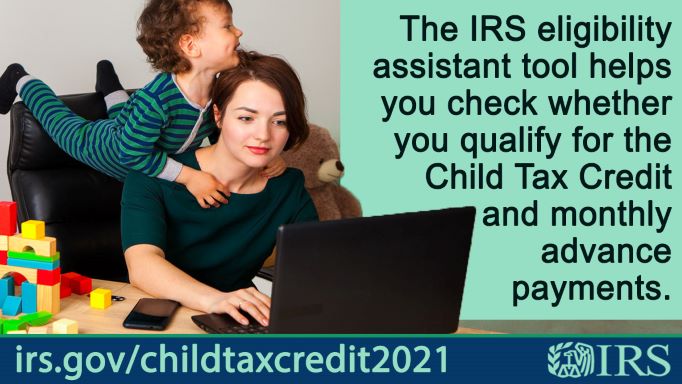 ​
Additional Broome County Resources: 
Looking for other resources in Broome County? Click here to contact 211!
---
Child Abuse/Neglect 24 Hour State Hotline:  Toll free dial '1' & then...    800-342-3720