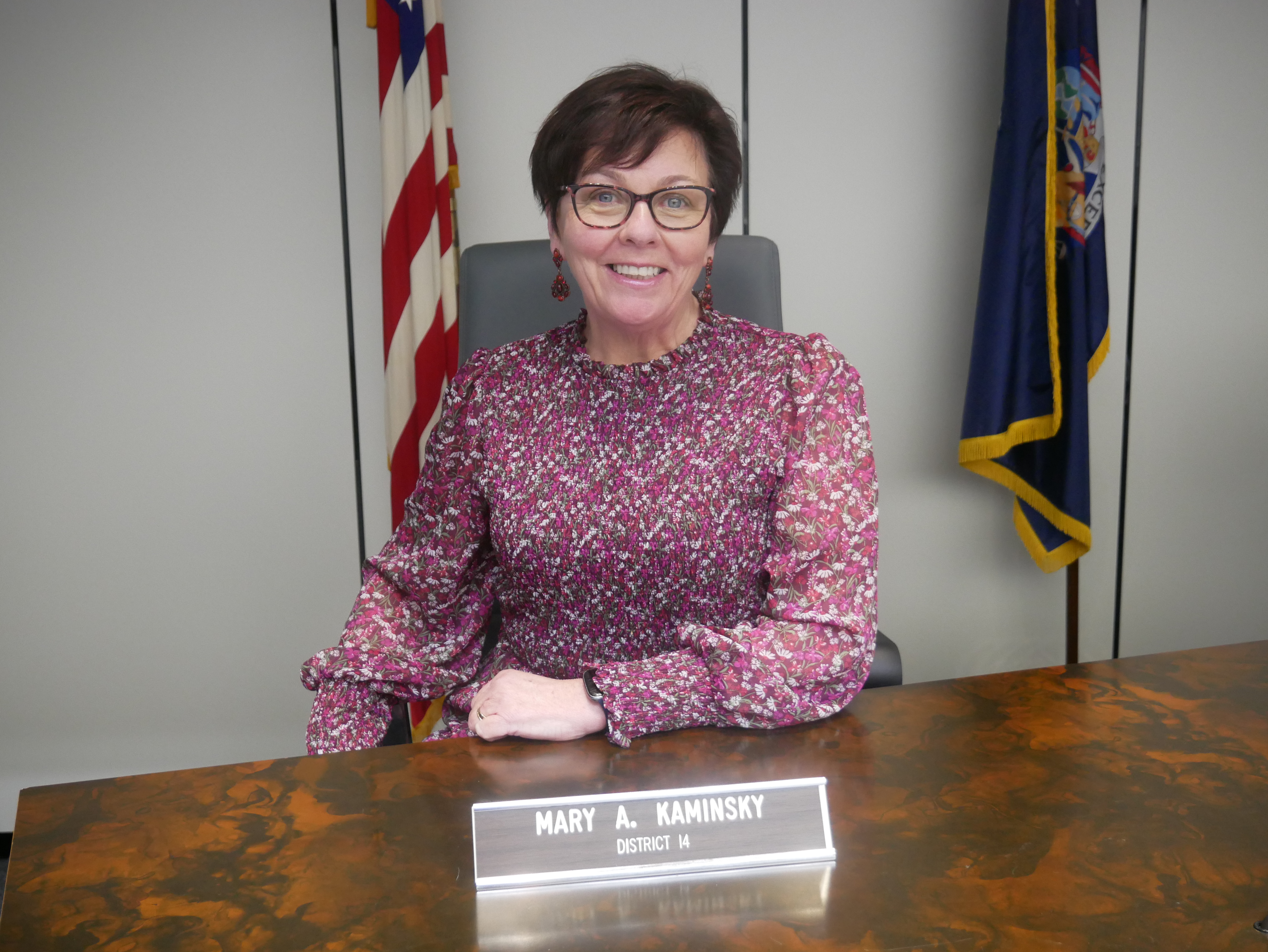 email: mary.kaminsky@broomecounty.us
Map of Legislative District 14
2023-2024 Committees and Boards:
Member, County Administration
Member, Finance
Member, Community Services Board
Address:
4 Brownson Street
Binghamton, NY 13901
Phone: 607.724.2909
Mary A. Kaminsky was first appointed in November 2015, and was re-elected to a new term representing Legislative District 14 in 2022. District 14 includes Downtown Binghamton, Center City, a portion of the First Ward, and the East Side and North Side of Binghamton.
Mary currently serves as the Director of Development for the Southern Tier AIDS Program (STAP). She has also served in various roles with Lourdes Hospice including being the Coordinator of Volunteers. Her career in healthcare has spanned nearly 30 years.
Mary is also involved in many community organizations. She is an original member of the Binghamton North Side Assembly, a Committee Co-Chair of the Wounded Warrior Amputee Softball Team, and currently the Board President of the Crime Victims Assistance Center Board.
Mary is a graduate of SUNY Broome Community College with an AAS in Business Information Systems. She and her husband, Gerald, live on the North Side of Binghamton. They have two children, a son and daughter.