Community Health Assessment Leadership
A Steering Committee was re-convened in August 2012 and charged with providing the leadership for conducting the Community Health Assessment for the period 2013–2017. The Steering Committee was chaired by the Community Health Assessment (CHA) Coordinator and its members included a diverse cross-section of community agencies and area hospital system representatives directly involved in the development of their respective Community Service Plans. The senior staff of the local public health department was updated on CHA activities and provided input into the process. A core support team assisted with planning and included the Broome County Health Department (BCHD) Director, Medical Director, and CHA Coordinator as well as administrative, technology, Geographic Information Systems (GIS), and interdisciplinary planning support team members.
The MAPP Model
The community health assessment is not only required for state aid reimbursement under Article 6, but is also a core public health function and a critical step in health planning. Over the course of more than a year, the Steering Committee explored the relationship between health needs in our community and the resourcesavailable to address them. The work of the Steering Committee was guided by the Mobilizing Action through Planning and Partnerships (MAPP) model. This model functioned as a community-wide strategic planning tool and formed the basis for prioritizing key public health issues and identifying potential resources.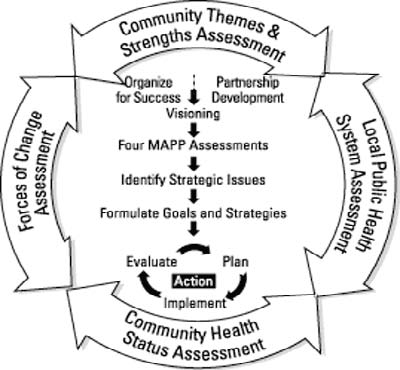 The data obtained by this process informed both the Community Service Plans required of hospital systems and the Community Health Assessment required of the local health department. In addition, diverse representation from a wide array of community service organizations participated in this strategic planning process. This collaboration resulted in the document that follows. This volume serves as a resource for all those interested in improving the health and well-being of Broome County residents. The Steering Committee, for its part, will continue to work together in the interim period to address the health priorities identified by this process and strategically direct interventions to that end.
---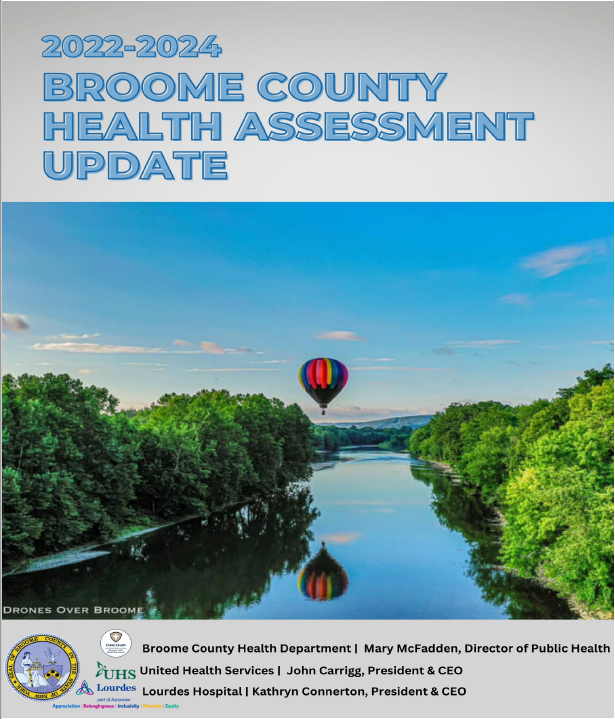 Broome County Community Health Assessment Update 2022-2024
---
Broome County Community Health Assessment - Archives
---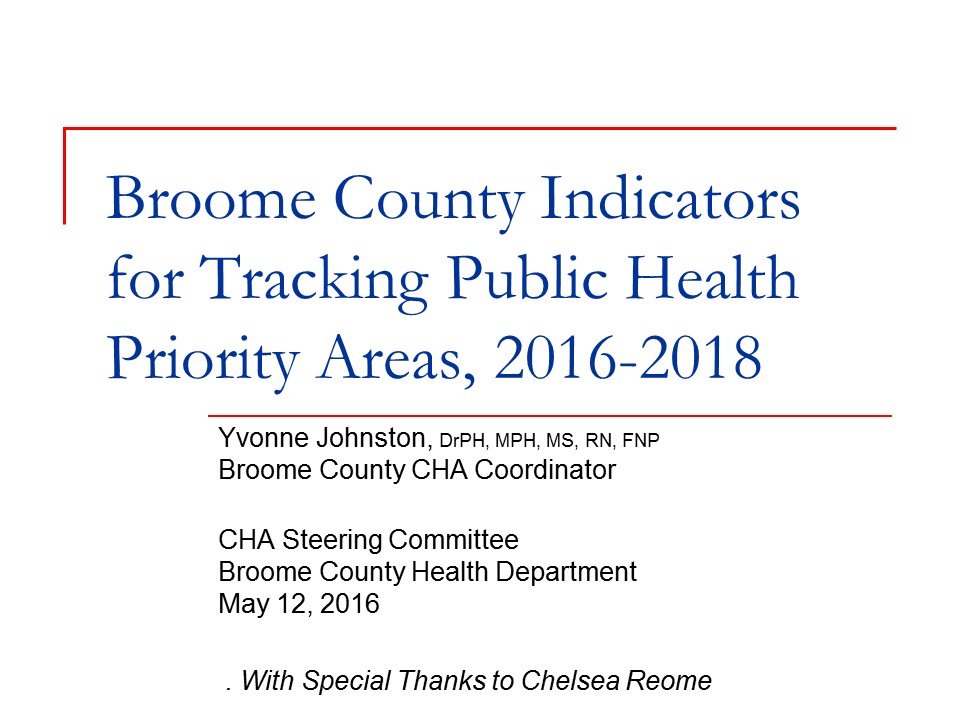 Broome County Indicators for Tracking Public Health Priority Areas, 2016-2018