EMC News
Annual Broome County Riverbank Cleanup Event was held on September 22nd. Check out our Riverbank webpage to learn how it went!
---
Upcoming Meetings
Next Meeting: April 27th, 2023 in-person at the Broome County Public Library (185 Court St, Binghamton, NY 13901)
You can also join us via Zoom: https://broome.zoom.us/j/84505057703
Interested in learning more about the EMC before you come to a meeting? Sign up for our email list here. You will receive emails from us regarding meetings, events, and general environmental/sustainability information. 
Meeting details can also be found on our Facebook events page as available.
---
Natural Resources Inventory
The EMC has completed the Broome County Natural Resources Inventory. This document takes stock of the County's natural resources and provides a framework that can be used to guide policies and development in a manner that preserves the benefits and services that our natural resources provide. You can view the plan here.
---

Email us with any questions about the event or registration. 
Visit the Riverbank Cleanup page for more details.
---
Southern Tier Earth Day Celebration
April 22nd, 2023 10am-2pm
The BC EMC will be joining our sustainability partners at Ross Park for a day of family fun. This is a "pay-what-you-can" event where families can enjoy the Discovery Center Children's Museum and the Ross Park Zoo along with learning about sustainability and environmentalism in our area through educational materials, crafts, and activities. Check out the Discovery Center's webpage for more information! Hope to see you there!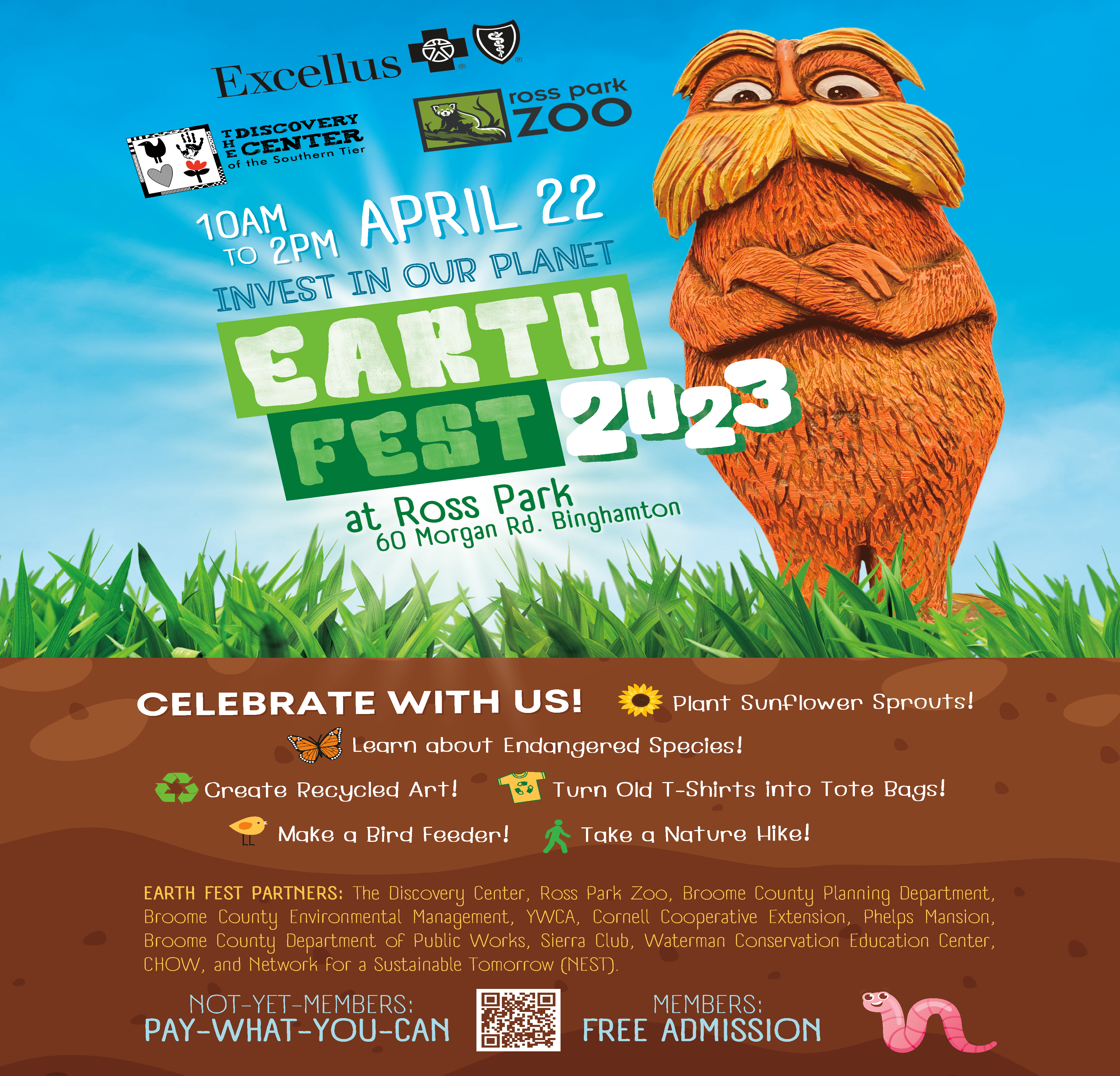 ---
Broome County Environmental Management Council

Documents, Meeting Archives & Public Programs
Citizens Shaping Environmental Policy
The Broome County Environmental Management Council (EMC) is a citizen advisory group to County government on local environmental matters. Our mission is to provide support and advice to the County Executive, Legislature, municipal bodies and citizens; conduct environmental research activities; raise public awareness through education; investigate sound methods of ecological planning for the County's natural resources;  review environmental assessments, plans and reports; and to respond to other environmental concerns as they arise.